Why?
Recognising lived experiences
SmartTracker® has been created by a team of people who recognise that you (and you may be a health professional) may have had a traumatising "lived experience" or "life event"; for instance receiving news or informing a person of a mental or physical health condition or diagnosis; an emotional time, both for you and the people around you; a time which may be impacting on your quality of life and where you may be struggling to express, as well as wish others to appreciate, how you may be feeling.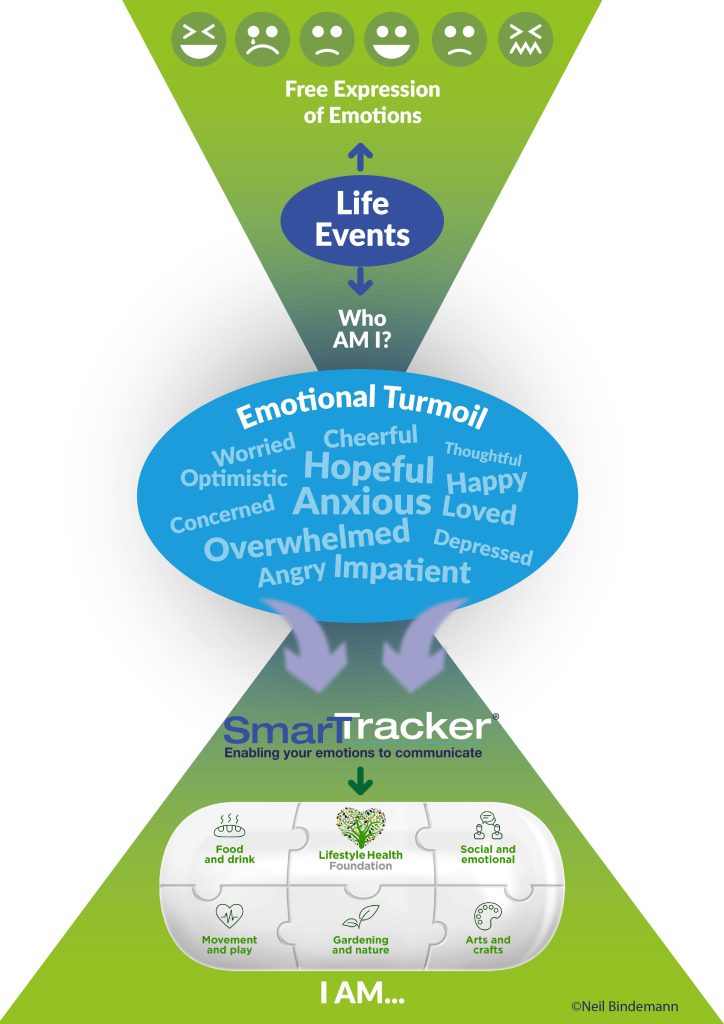 The Creators
Innervate Ltd, lead by Dr Neil Bindemann, in partnership with Base 8 Innovations to support the work of the: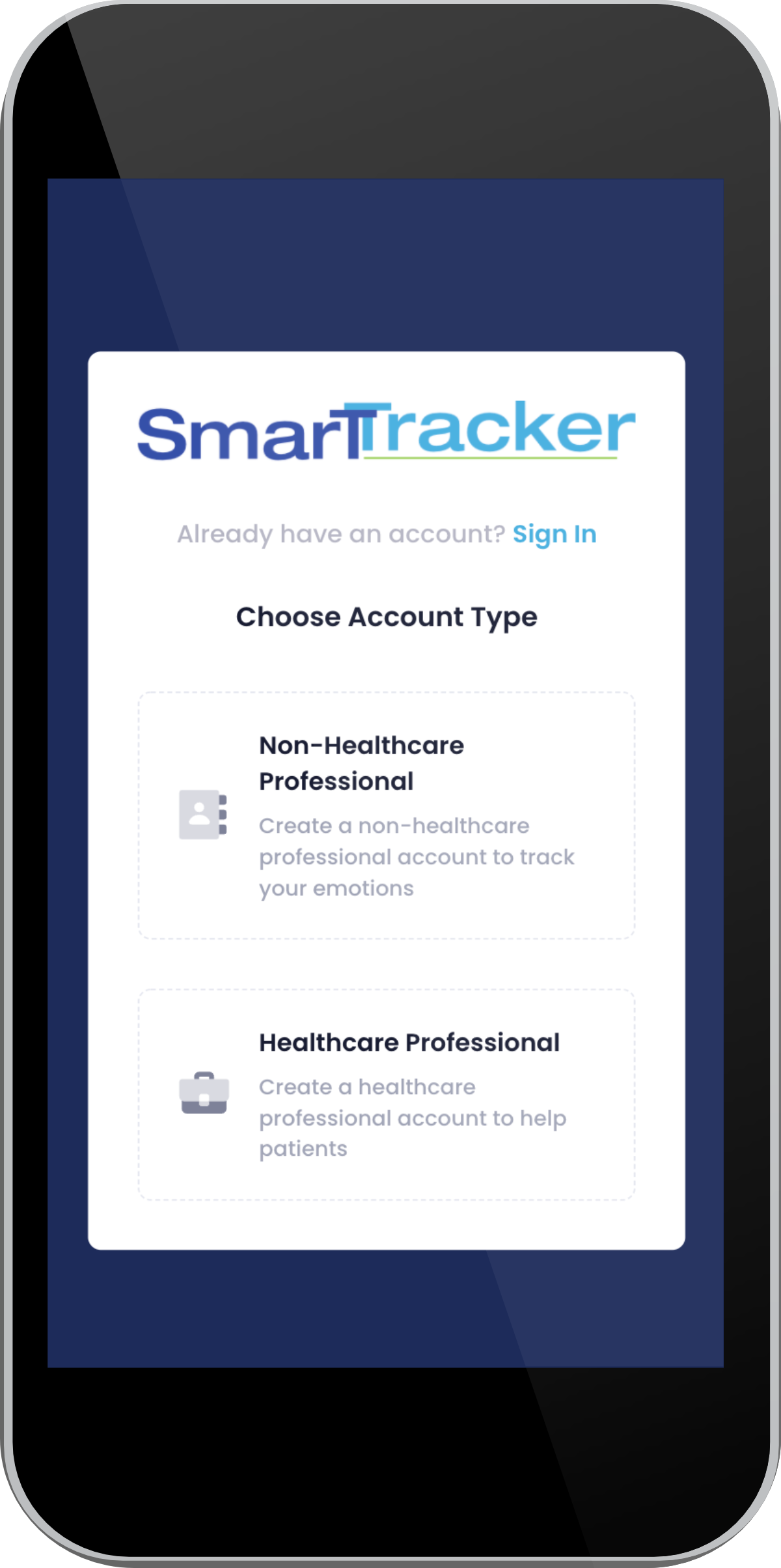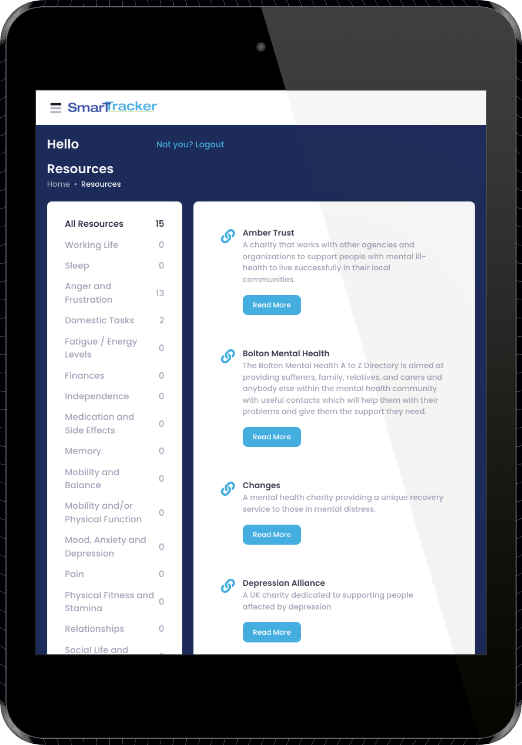 What is SmartTracker?
SmartTracker® is a innovative web-based platform assisting and enabling people in sharing their emotional wellbeing to support their quality of life, with the option of sharing the information with a healthcare professional.
The original concept behind the platform is built from a combination of the lived experience of Dr Neil Bindemann, and from the research with over 600 people who shared their emotions, connect with trauma. Data from that research features in "Becoming Trauma Informed: Learning how trauma can impact emotions" which you can watch from this page at the Lifestyle Health Foundation.
SmartTracker® has been designed for anyone (children through to people of grandparenting age). Our aim is simple – to enable a person's emotions to communicate key information in support of their quality of life, especially when living through a challenging time.
How does it work?
Once you register personal details, we invite you to select a few key values (aspects or areas of your life that you regard as important and contributing to its overall quality) e.g. home life, school life, work life, friendships, having a future goal and many more.
Then, for each value you select emotions (words) that best describe how you are feeling or may feel at any given point in time. Emotions such as anger, anxious, confident and many more are available to select. The initial list of emotion words that are on view are based on the research mentioned above. However, users will find a further listing of emotions to select from.
The personalising feature of SmartTracker® is further enhanced by the platform offering users an ability to alter whether, in their opinion, each emotion selected has a positive, negative or neutral influence on their life.
The more you use SmartTracker®, the more it can help to track and express how your situation may be making you feel over time.
We've also built in a function that enables SmartTracker® to generate a simple 'SmartScore'. This is calculated using the number and nature of emotions that a person selects, each time they complete a track. The purpose for providing a SmartScore is to support a user's discussion with a healthcare professional who is accessing SmartTracker®.
Get in touch
Optimal use of SmartTracker
If users already have the support a health professional, or plan to in the future, we encourage them to select the option to share data, which includes the data trends within the application (which will only be with a healthcare professional a user is consulting with. This can provide the health professional with information that can guide them in offering focused support and guidance.
Users have the choice, whether or not to share their results with a Healthcare Professional at any point, but one of the great features of the tool is that Healthcare Professionals can create their own profiles which can be linked with a database of the patients they look after.
As well as providing structure and focus for a consultation, completing SmartTracker® at regular intervals helps to monitor and manage any changes that may impact upon a person's emotions and potentially their quality of life.
Sign Up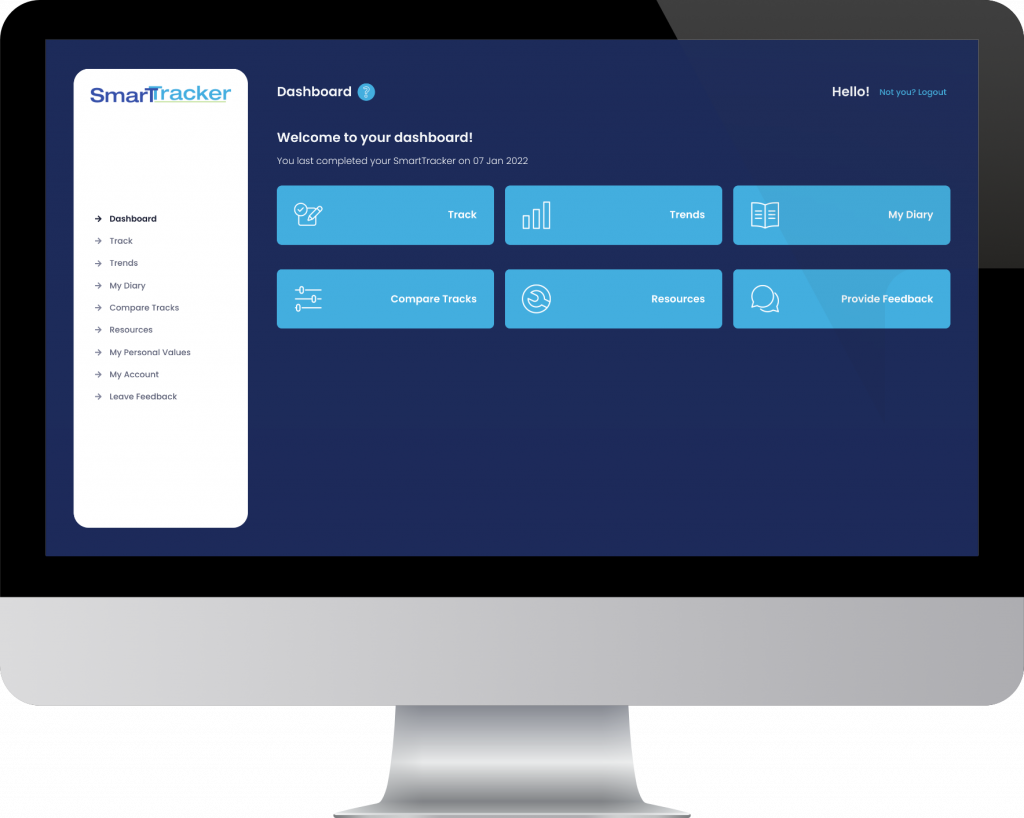 Individual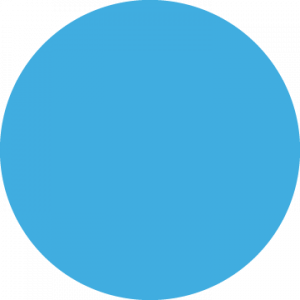 Register and create your profile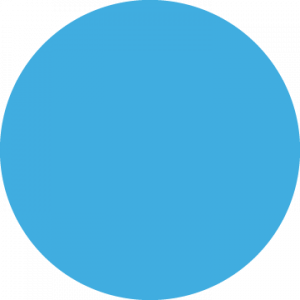 Personalise by selecting emotion words and a range of values/aspects of life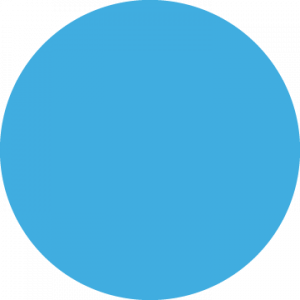 Start tracking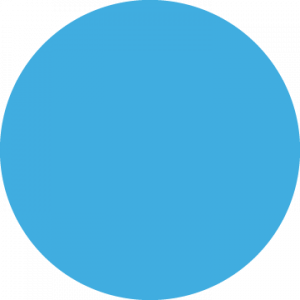 Review your scores as frequently as you like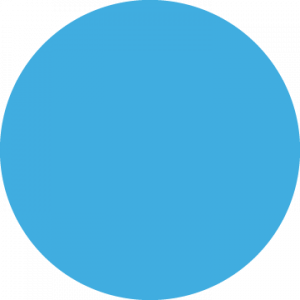 Choose whether to share your results with a healthcare professional
Get Started Today
Healthcare Professional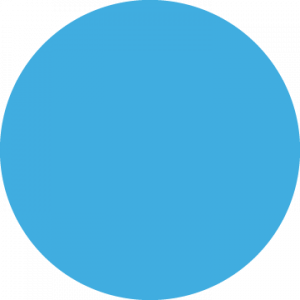 Register and create your profile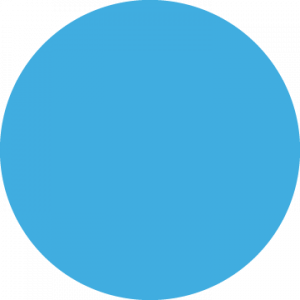 You will receive a unique code to share with your patients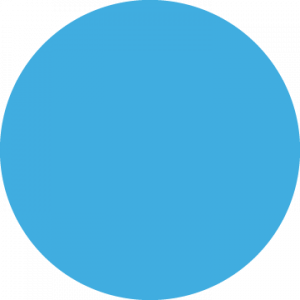 We will agree a limit with you as to how many patients can use the application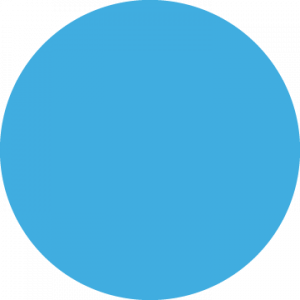 Share the unique code with your selected patients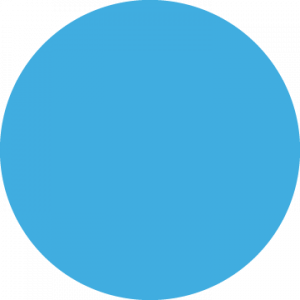 Start tracking the scores of your patients
Get Started Today
Why I am going to use SmartTracker
In the run up to the launch of SmartTracker, people who took part in the research survey and who requested to receive information about the ongoing developments with the platform, where personally invited to attend. Here shown on the right (shared with permission) are excerpts of correspondence received from one person, who also wrote:
"I think It is important that people know that how they are feeling is valid, they are not alone and it's ok not to know exactly what is causing the feelings and emotions they are experiencing. It's also important to know that a diagnosis/ label doesn't define you, and there is no one fits all treatment. Learning to trust your gut, allowing yourself time to understand the emotions you feel is empowering and means you are in control, which for me personally is extremely important given the lack of control when going through the trauma in my life".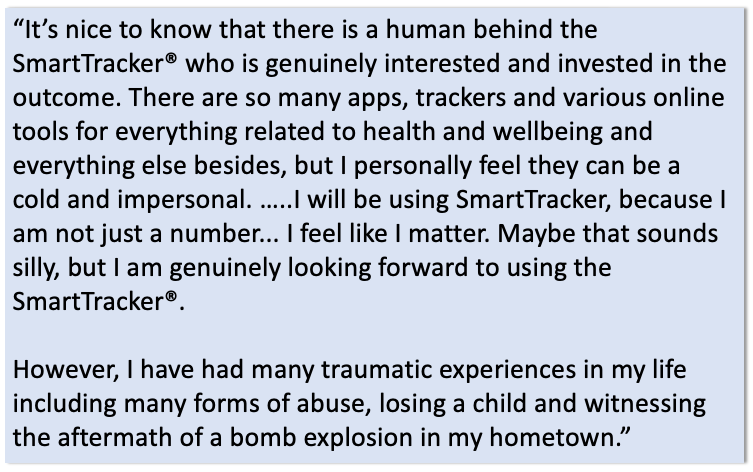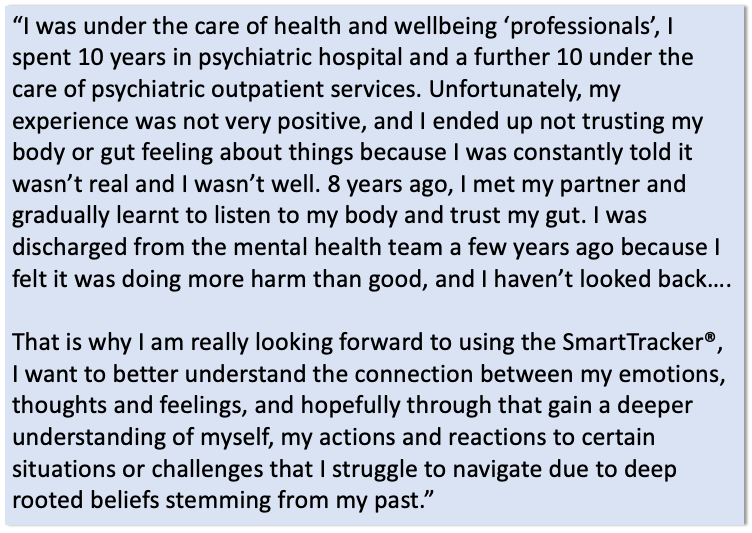 Is there a cost to use SmartTracker?
Individual:
When you sign up to use SmartTracker® you also join a community of people who are keeping its functionality updated through ongoing feedback, ensuring it provides the community with the best possible service to support quality of life.
To support this ongoing work, and the connected work of the Lifestyle Health Foundation, we invite you to visit the Lifestyle Health Foundation and help to "Feed the Tree" ie an online donation to the Foundation.
Healthcare Professionals:
If you are a Healthcare Professional, Service or Company providing healthcare, please contact us here to discuss setting up a formal account. That account is priced according to the number of people you plan to use SmartTracker® with.