What is SmartTracker®?
SmartTracker® is a practical tool developed out of the growing neuroscience research (including that from living experiences) that prevention of mental and physical health disorders can be enabled through encouraging and enabling people to express all emotions. 
The original SmartTracker® concept was stimulated from a combination of the living experience of Dr Neil Bindemann, and emotions research with over 600 people, with traumatising experiences. The observations from that research can be view in the talk "Becoming Trauma Informed: Learning how trauma can impact emotions" available to watch from the Lifestyle Health Foundation.
SmartTracker® is for anyone (children through to people of grand parenting age). The aim is simple – to enable a person's emotions to communicate key information in supporting wellbeing, especially when living through challenging times. 
How 
SmartTracker® works
To get the best out of SmartTracker®, you first select areas of your life that are important to you i.e. values e.g. home life, school life, work life, friendships, having a future goal and many more.
Then, along with each value you then select 8 emotions (words) to best describe how you are feeling about those values, today and potentially at any point in the future. Emotions such as anxious, confident, hopeful, and many more are available for you to select. A key feature is the ability for you any emotion word, if you can't find the one your wish to use on the system.
A key personalising feature of SmartTracker® is that you can select whether, in your opinion, each emotion has a positive, negative or neutral influence on your life. This recognises that we all have different experiences that may impact how we perceive an emotion. 
We've also built within SmartTracker® the ability for it to generate a simple personal 'SmartScore®'. That score is uniquely calculated to reflect the personal nature of a person's emotions, each time you complete a track. The main purpose of the SmartScore® is to support your discussion with a healthcare professional who you may invite to view your SmartTracker®.
Like various health and wellbeing monitoring systems, the more you use SmartTracker®, the more accurate it will become in monitoring your emotional health, and therefore your psychological and physiological wellbeing (ie mind and body wellbeing). 
Start tracking today
Take a closer "Look before your leap!"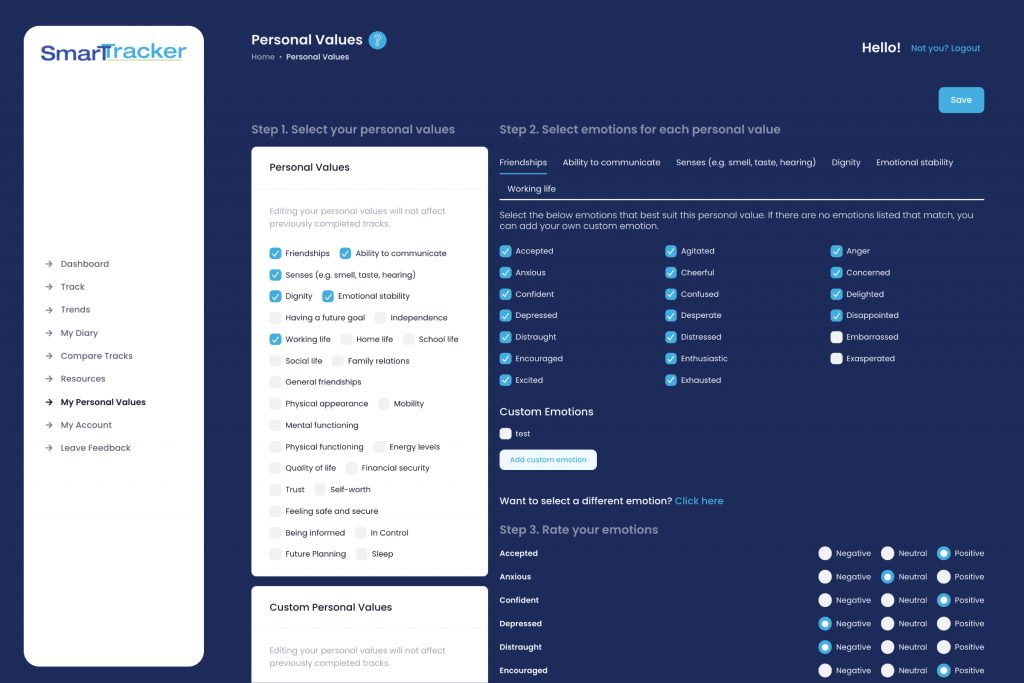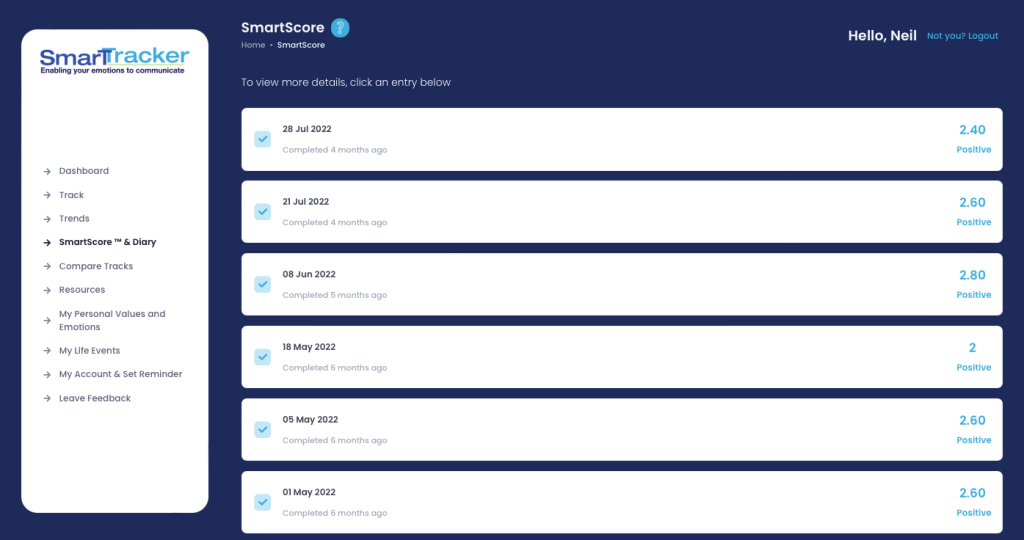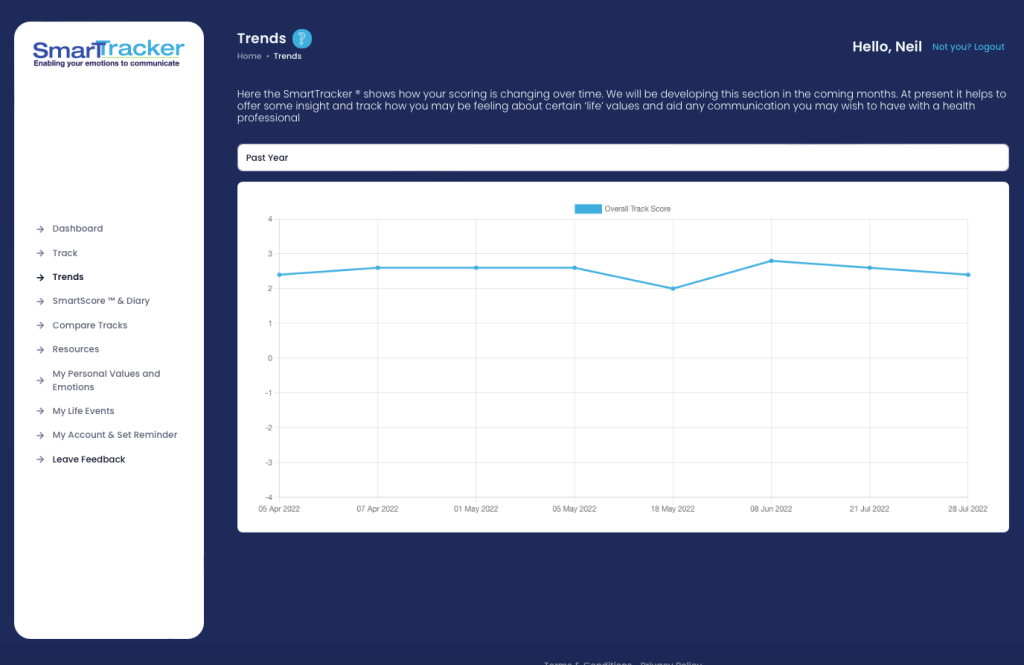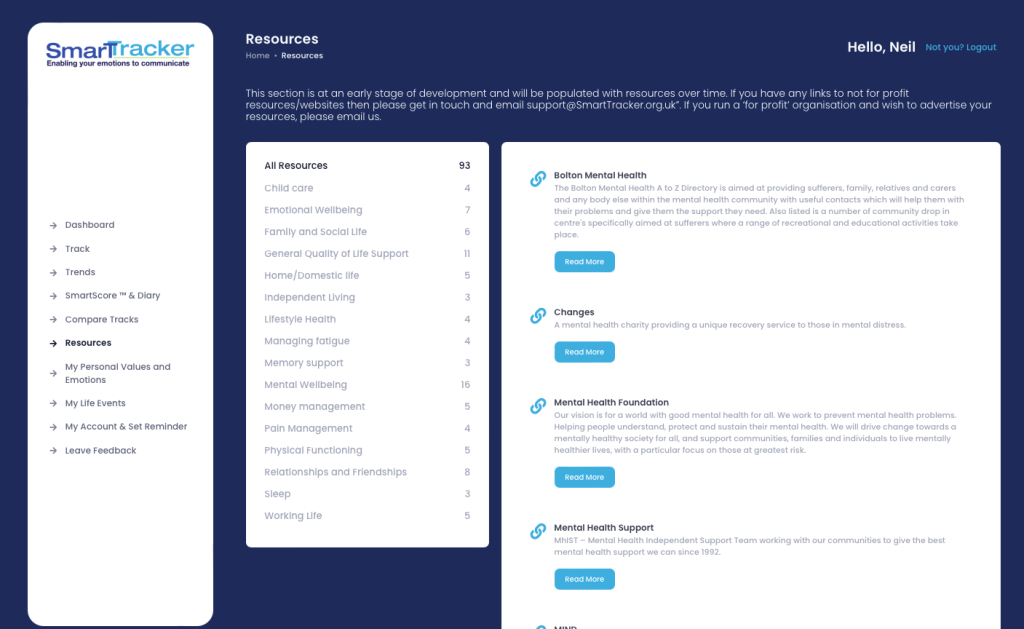 The Creators
Innervate Ltd, lead by Neil Bindemann PhD,
in partnership with Base 8 Innovations
to support the work of the: